Who we are, what we do
We have been quite taken by Nepal and its inhabitants. It is a beautiful country; the Himalaya is of an indescribable beauty. The people are very friendly, approachable, curious and resilient. Their resilience can be seen in the way they are rebuilding their country after the terrible earthquake that hit the country in 2015 and the far-reaching consequences which are still visible in many places.
At the same time, Nepal is one of the poorest countries in the world. The residents, especially in remote areas, could do with our support.
Education is the key to building a new, better future. Education in Nepal is in principle free and accessible to everyone, but the necessary educational materials are not free and and so have to be paid for by people themselves.
Children love going to school, but often they are not allowed to go, or they cannot go. For example, because they have to work on the land and because more often than not there is no money for the necessary school clothing, footwear and educational notebooks. Which is not surprising when you realize that the average daily income in Nepal is $ 1.70…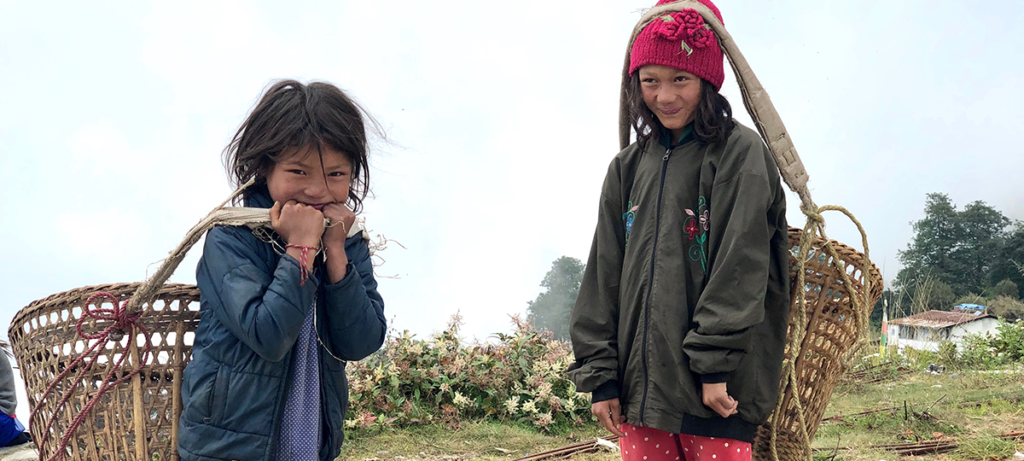 Scholarships
We, the Hart4onderwijsNepal Foundation, focus on fundraising to provide school children in poor remote areas in Nepal with scholarships and educational materials.  We do this by purchasing school uniforms, shoes, backpacks and additional school supplies such as whiteboards, markers and computers. And every once in a while, we help schools, by mutual arrangement, purchasing some extra supporting materials such as a water tank.
So far we have provided scholarships and support in:
Listikot (several times, several schools and several locations)
Ramkot
Dhading (several times, several schools and several locations)
Kagati
Mulpani (disabled children)
Pokhara (school for the deaf)
Sindhupalchok
Bara
Kathmandu / Patan